Sewaren, New Jersey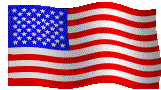 "The Small Town Between the Arthur Kill & NJ Turnpike."

-Home - Photos - News - History - Fishing & Boating - Sewaren Memories - Guestbook - 9/11 Dedication -Environmental -
Welcome to
The Official & Original
Web Site For Sewaren, NJ 07077.
Our Town is #1
Greetings

Sewaren, NJ 07077

This Norman Rockwell-esque Picture was Taken 10/6/2004
---
many people who grew up in
Sewaren Describe the experience
like growing up, being in a Tom Sawyer book.
The town is just that great.
Top Headlines Other News/ Event Information
---


NEWS ALERT

- Another Train De-railment between West & East avenue. -
at 1:30 p.m. on Feb. 11, 2004 a train carrying a few tanker cars derailed at the tracks on the end of Holton street. The train was headed towards Motiva (Shell) and contained Ethanol (an Alchohol-like product fuel addative). One tanker car flipped over completelly, laying on its top. A few others ran off the tracks. East Avenue, Houses on the side of the tracks was evacuated. - Click Here For The Details. -

---

- September 11, 2001 -

- Please Click Onto The Banner Above To Help Support This Web Site -
- Thank You -

---





Arial View Of Sewaren, West Avenue Area.
Picture Taken 10/6/2000 >

---

---

---

---

---